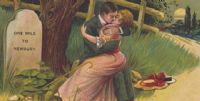 Tragedy on Enborne Road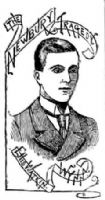 E W Wynn - Tragedy on the Enborne Road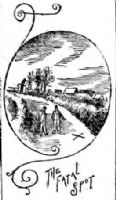 E W Wynn - Tragedy on the Enborne Road
Tragedy on Enborne Road: A play by Ros Clow
Ros Clow's play about murder in Newbury is back!
One May evening in 1892 a young couple went for a walk from Newbury along Enborne Road. Neither returned.
This is the story of the inquest, into the murder, held at the Blackboy Inn on Bartholomew Street. The verdict is challenged by the local Newbury Weekly News reporter. A modern perspective tries to analyse the cause of this tragedy.
The play is based on historical documents and performed by members of the Friends of Newtown Road Cemetery, where the murderer is buried.
The Friends of Newtown Road Cemetery are pleased to announce that Ros Clow's play "The Tragedy on Enborne Road" will be shown again on Saturday 29th November at the Phoenix Resource Centre. There will be two performances; 4:15pm and 7:15pm. (Please note that this show is not suitable for under-12s)
Be sure to book early as the last show was a sell-out!
Tickets can be purchased through the Corn Exchange box office. Click here for a link to the Corn Exchange web site.