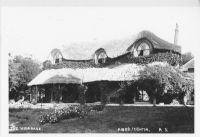 The Vicarage, Kings Teighton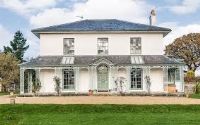 Staplegrove House, Nr Taunton
Dorothy Foskett Evans died 1940, aged 65
Dorothy was the daughter of Joseph Russell and Elizabeth Price Evans. She was born in 1874 at Burghclere. When her father died suddenly in 1888 she was still a teenager and moved with her mother and six brothers and sisters from Kent to Reading.
By 1901 aged 26 she was living at High Street, Odiham, Hants. She was living with her younger brother George Manning Evans who was already working in the Church. In 1911 she was a boarder at Kings Teignton Vicarage
She died at Avenue Nursing Home, Staplegrove, near Taunton. She lived at Staplegrove House, which still stands today..
She never appears to have needed to work
Her estate was worth £4564.16s.0d when she died
Sources:as above