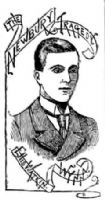 Sketch from Illustrated Police News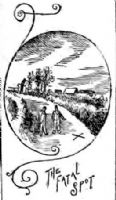 Sketch from Illustrated Police News
ELLIS WYNN
125 years ago 19 May 1892 NWN
Mystery of tragic lovers
THE deplorable and mysterious tragedy which occurred on theEnborne Roadlast Monday night will long remain, it may be hoped, without parallel in our local annals. The causes and circumstances of the dreadful affair are fully known only to the two whose tongues are now sealed by death, and the evidence given at the enquiry throws but little light upon the terrible mystery.
A young man goes for a summer evening's walk with a lady to whom he appears sincerely attached, nevertheless carrying in his pocket a loaded revolver -a detestable weapon which has happily not yet become a common necessity in this country - and at the end of their stroll he commits the cruel and dastardly act of taking her life, and the equally cowardly and criminal act of putting an end to his own. As to the motives, or the immediate occasion which led to the perpetration of this double tragedy, there seems no clue whatever; but the Coroner's jury refused to shelter the apparently pre-determined act of murder under the specious plea of "temporary insanity". Whether of deliberate purpose, in a fit of despondency, or in a "lovers quarrel", the dreadful deed was done will never be known; but even making every allowance for a pecuniary disappointment Wynn is said to have experienced, or for the excitable temperament by which he is said to have been characterised, there seems nothing that can justly palliate the terrible deed. If the virtues of self-control, of chivalry and courage were thus habitually wanting in the conduct of young men who have health and strength on their side, as well as many other advantages which should lead them to take a hopeful view of life, it were indeed a sad prospect for the future of society.
The terrible affair may in this way serve as a warning; while for the unfortunate victim and her bereaved mother, the deepest commiseration will be felt. The young lady appears to have been of irreproachable character; and that she should have had the confidence which she reposed in her lover so fatally betrayed is the saddest feature in one of the darkest pictures which has ever figured in our local annals.
Sources:Newbury Weekly News 19 May 1892