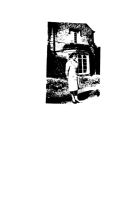 daughter of Mary Elizabeth Faircloth
Mary Elizabeth Faircloth
Mary Elizabeth Faircloth was born in 1888 and lived in the Sumps area of March Cambridgeshire.
She was the first daughter of Samuel and Alice Faircloth who were married in 1886.
Sam was a journeyman blacksmith and plied his trade around the farms and engineering establishments in the area.
A younger sister followed for Mary Elizabeth Faircloth, Martha Jane in 1889.
During 1889 Samuel was finding work increasingly difficult and decided to join his wife's sister and her husband who lived and worked in London. They moved to Southwark to St Olaves Parish.
Unfortunately in 1890 shortly after arriving in London Mary Elizabeths mother, Alice died.
Mary Elizabeth Faircloth went to live with her mothers sister and family in Hampstead whilst Martha was sent back to March to live with her Fathers sister Mary Burrows.
Samuel moved in and out of the workhouse at this time whilst still finding work as a blacksmith possibly in the docklands.
Mary Elizabeth lived with her aunt until 1894 when she went to live with her father who had just married a widow called Elizabeth Scott who was 20 years his senior.
Mary Elizabeth went to school at Fair St in Horsleydown and appeared to have a few settled years. However she always appeared to have a problem with her chest and had breathing difficulties.
She helped her step mother in the lodging house which she ran at Curlew Street Horsleydown but in 1901 according to the local newspaper and court records of that time, she was sexually assaulted by an Italian tradesman who was tried at the Old Bailey and sentenced to 18 months hard labour in Pentonville Prison.
Samuel Faircloth travelled north in search of work as a blacksmith in the coal fields and arrived at a village called Duckmanton near Chesterfield Derbyshire in 1903.
Mary Elizabeth was now living and working as a domestic servant with her aunt in Hampstead, where her chest problems worsened and she was admitted to the Middlesex Hospital in February 1911 and eventually transferred to Middlesex Convalescent Home in Clacton on Sea in April 1911. After her health improved in Clacton her father invited her to travel north, where the air was allegedly cleaner than the smoke of London, where he could find work for her as a domestic servant.
Samuel Prisk
Samuel was born in the Penzance district of Cornwall in 1876 and grew up and went to school in St Hilary near Marazion.
On leaving school he started work in the tin mines at Perranuthnoe where he met and married Lily Maud Symons at Perrnauthnoe church in 1899.
By this time the tin mining industry in Cornwall was in decline. Lots of Cornish tin miners were leaving Cornwall to work in the northern coalfields and in 1901 Samuel Prisk travelled to Staveley in Derbyshire together with his father in law and several other men from St Hilary.
He began work at Ireland Colliery and lodged in the village of Poolsbrook. At this time Arkwright Town was being built and he had the opportunity to bring his wife and son Garfield to Arkwright Town. Travelling by rail in those days was quite easy.
Samuel Prisk then began work at a nearby colliery Calow Main which was only half a mile from Arkwright Town.
Samuel and Lily went on to have five more children together two died in infancy. However, Samuels wife Lily passed away in 1911 and Samuel was left with four surviving children. As he was a coal miner he worked shift work of days and nights. 6am to 6pm and 6pm to 6pm alternate weeks 6 days a week. He found life difficult working and trying to raise his family and needed a domestic servant.
Mary Elizabeth meets Samuel Prisk
Mary Elizabeth started work as a domestic servant for Samuel Prisk at 35 Arkwright Town at the end of 1911. Arkwright Town was a series of terraced houses with either two or three bedrooms and a toilet and coalhouse out the back. It comprised of three short roads, a railway station, a chapel, a public house and two shops. It was named after Richard Arkwright who was the local landowner and owner Sutton Scarsdale Hall.
Mary Elizabeth was caring for four children aged between 12-2. In the middle of 1913 she found that she was pregnant by Samuel Prisk but he denied responsibility saying that he was loyal to his first wife Lily Maud. She continued as a domestic servant at 35 Arkwright Town all through her pregnancy and the child was born on December 7th 1913 at 35 Arkwright Town, Samuel Prisk's home. She continued to live there looking after her own child and the four other children. In January 1914 she had the child christened Lilian Maud and a few days later the birth was registered at Chesterfield Register Office.
Her father, who lived locally disowned her, Samuel Prisk wouldn't acknowledge the baby as his and the stigma of being an unmarried mother was too much for Mary Elizabeth and immediately after registering the birth she abandoned Lilian Maud and left her with Samuel Prisk. She went to Arkwright Town railway station boarded a train and left Arkwright Town never to return.
Mary Elizabeths death was registered on 30th January 1923 by the Master of Newbury Workhouse and the death certificate makes reference to Arkwright Town. She had been admitted to Newbury Workhouse on December 19th 1919 under the classification 'infirm' and there she remained in the Workhouse hospital until she passed away on 28th January 1923. She died from pneumonia.
It is not clear why Mary Elizabeth arrived in Newbury from Arkwright Town. Our research cannot find any family relatives in Newbury and there doesn't appear to be any reason why she should go there.
Lilian Maud, Mary Elizabeth's daughter, was my mother. She grew up in Arkwright Town with her father Samuel Prisk and two half brothers, Garfield and Edwin and two half sisters, Beatrice and Elena. Although my mother was christened and registered as Lilian Maud Faircloth she was registered at school as Lilian Maud Prisk and throughout her life until she was married she used the name Prisk, she was even married in 1934 in the name of Prisk.
In 1972 on the death of my father my mother required her birth certificate to enable her to claim a widows pension. A few years previously I attempted to compose a family tree but could not trace my mother birth certificate(Lilian Maud Prisk). I reminded her of this and then she told that her name was not Prisk but Faircloth. After another journey to Somerset House in London a birth certificate was easily found and her fathers name was not recorded.
My mother Lilian Maud did not know her real mother and always said that her mother died when she was quite young and her sister Beatrice brought her up. Although Samuel Prisk remarried in 1920 he did not have any more children – not with his wife anyway!
We cannot trace any record of Mary Elizabeth after January 1914 until December 1919 when she arrived at Newbury Workhouse. Why she would go to Newbury is a mystery and probably will remain a mystery for ever.
There are no known photographs of Mary Elizabeth, but I do have a photograph of my mother when she was 18, working as a domestic servant.
My mothers favourite tree was a Rowan tree, and as a memorial to the mother she didn't know we thought it was quite fitting to plant a Rowan tree as near to where we believe Mary Elizabeth is buried.
Lilian Maud Prisk aged 18 working as a domestic servant on the Chatsworth Estate.
MARY ELIZABETH FAIRCLOTH FAMILY TREE
Sources:as above